Amelia Schmidt
Associate
aschmidt@kaiserdillon.com | P (202) 869-1301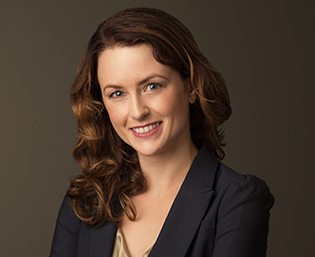 Amelia Schmidt is an associate at KaiserDillon PLLC.  She represents clients in white collar criminal matters and complex civil litigation.
Prior to joining KaiserDillon, Amelia represented clients in a wide range of white collar, government contracts, and international trade-related matters, including government and internal investigations, litigation, and regulatory compliance counseling. She began her legal career at Crowell & Moring LLP, a major international law firm located in the District, where she represented a wide variety of clients that ranged from individual employees of large corporations to both small and large government contractors in the aerospace and defense, telecommunications, data, and health care sectors. Her work on these matters implicated numerous complex statutory and regulatory regimes, including the Foreign Corrupt Practices Act (FCPA), the False Claims Act, and U.S. export control laws. She also maintained an active pro bono practice, devoting hundreds of hours to the representation of indigent clients in criminal cases (including post-conviction cases) and immigration asylum cases.
Amelia subsequently joined the new Washington, DC office of Stroock & Stroock & Lavan LLP, a large New York-based law firm. There, she continued to represent both individual and corporate clients in investigations, litigation, and regulatory compliance counseling matters. The matters Amelia handled also involved a broad spectrum of legal issues, including the FCPA, export control laws, anti-boycott regulations, Office of Foreign Assets Control (OFAC) regulations, and the USA PATRIOT Act.
Amelia is a 2010 graduate of Harvard Law School and a 2007 graduate, summa cum laude, of the University of Notre Dame. After law school, she clerked for the Honorable Lawrence E. Kahn, Senior U.S. District Judge of the United States District Court for the Northern District of New York, where she researched and analyzed numerous legal issues in both civil and criminal cases, including at the appellate level, when Judge Kahn sat by designation on the U.S. Court of Appeals for the Second Circuit. As a law clerk, she assisted in the drafting of legal opinions at the district court level, and also assisted the judge in his work as an adjunct professor at Albany Law School.
Amelia is licensed to practice law in the State of New York, the District of Columbia, the United States District Courts for the District of Columbia and the Northern District of New York, the United States Court of Federal Claims, and the U.S. Supreme Court.
Education
J.D., Harvard Law School
B.A., University of Notre Dame - summa cum laude
Government Service
Clerkship, The Honorable Lawrence E. Kahn, Senior U.S. District Judge, Albany NY