Cathy Kalimon
Office Manager
ckalimon@kaiserdillon.com | P (202) 688-1909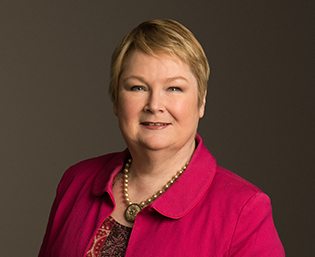 Cathy Kalimon is the Office Manager at KaiserDillon PLLC.
For people considering engaging KaiserDillon, usually the first person at the firm they speak with is Cathy. With two decades of administrative experience managing both law firms and health care organizations, Cathy brings to the firm a strong client service sensibility. Cathy is responsible for implementing all of the firm's administrative systems, and works collaboratively with KaiserDillon attorneys and staff to support client and firm needs.
From her years of experience working with both lawyers at high profile firms and top level healthcare executives, Cathy is accustomed to interacting on a daily basis with executive leadership. She knows how to prioritize and triage anticipated and unanticipated situations, and how to determine and implement appropriate actions in a timely manner.  Cathy's responsibilities include creating and managing the firm's client tracking and engagement systems, coordinating the schedules of the firm's attorneys, and supervising administrative policies and procedures; Cathy also manages relationships with the firm's vendors.
Skilled in numerous software, billing and CRM systems, Cathy was honored by a previous employer with an ARC Award, recognizing Achievement Responsibility and Commitment.